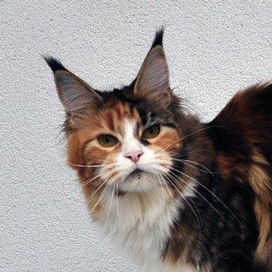 Health:
FeLV/FIV negative
HCM DNA mybPC3 negative
Parents HCM and PKD screened negative
HCM and PKD screened negative 05/2014
Description:
Viva is my new girl from Italy.
She has an extremely square muzzle and a very firm chin.
Her ears are long and well set, her profile is perfect.
I particularly like her long body and her full flowing tail.
I love her wild-like appearance and her fantastic colour.
Viva is a wonderful cat, loving and cuddlesome.
Elena thank you very much for this fantastic girl.
first show: 21.09.2013 Bratislava (FIFE)
Best in Show with all voits!!
second show: 02.11.2013 Graz (TICA)
TICA-CHAMPION with 8 months
We are very proud of her ♥ ♥ ♥